Friday October 22, 2021
Finances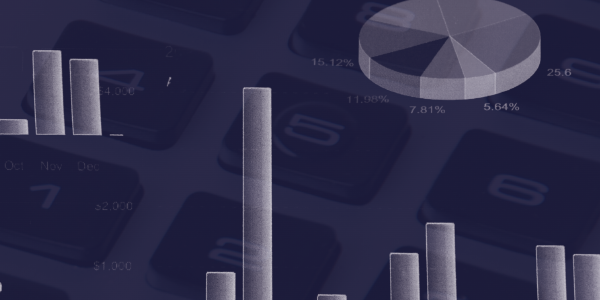 WD-40 Company Reports Earnings
WD-40 Company (WDFC) released its fourth quarter earnings report on Tuesday, October 20. The San Diego-based company reported an increase in revenue.

WD-40 posted quarterly revenue of $111.6 million. This is up 5% from $106.7 million in revenue reported at the same time last year.

"As a global business that sells products in more than 176 countries and territories around the world, each of our markets were impacted differently by the COVID-19 pandemic and therefore our sales results varied greatly between geographies," said WD-40 CEO Garry Ridge. "In geographies where retail operations remained open and where we were able to leverage our strong digital presence, we saw strong sales growth. However, in markets with strict movement restrictions in place or less developed e-commerce adoption, our sales were challenged."

For the quarter, WD-40 reported net income of $19.7 million. This is up from $8.6 million reported at this time last year.

The household name, which has grown into a global company, began with the goal of creating rust-prevention solvents and degreasers for use in space. The company saw growth in renovation type products, with 15% sales growth in its Americas segment. The company attributed the growth to increased sales of WD-40 Multi-Use Product stemming from increased home improvement activities during the COVID-19 pandemic.

WD-40 Company (WDFC) shares closed at $235.10, up 18.2% for the week.


Procter & Gamble Reports Increased Revenue

The Procter & Gamble Company (PG) reported quarterly earnings on Tuesday, October 20. The consumer goods maker reported an increase in income and earnings.

Procter & Gamble announced revenue of $19.3 billion for the first quarter. Last year at this time, the company reported revenue of $17.8 billion.

"We delivered another strong quarter of organic sales growth, core earnings per share and cash returned to shareowners, enabling us to increase our outlook for fiscal year results," said Procter & Gamble CEO David Taylor. "Our near-term priorities continue to be employee health and safety, maximizing availability of P&G products for consumers around the world, and helping society meet the challenges of the COVID crisis. We remain firmly focused on executing our strategies of superiority, productivity, constructive disruption and improving P&G's organization and culture to deliver balanced top-line and bottom-line growth along with strong cash generation."

The company reported net income of $4.3 billion. This is up 19% from the prior year's net income of $3.6 billion.

Procter & Gamble, maker of Tide laundry detergent, Pampers diapers, Gillette razors and Charmin toilet paper, experienced strong growth in its household products segment. The segment grew 9% in the first quarter, fueled by increased demand for cleaning products. The company's baby, feminine and family care business also saw a modest increase of 3% in sales. Procter & Gamble increased its fiscal 2021 outlook, projecting sales growth of 3% to 4%.

The Procter & Gamble Company (PG) shares ended the week at $142.38, relatively unchanged for the week.


Lockheed Martin Beats Expectations

Lockheed Martin (LMT) announced its third quarter results on Tuesday, October 20. The aerospace and defense company reported numbers that were in-line with Wall Streets' estimates.

The company reported revenue increased to $16.5 billion in the third quarter. This exceeded last year's revenue of $15.2 in the same quarter.

"In the third quarter, our dedicated workforce and resilient supply chain continued to support our customers' vital national security missions, overcoming the challenges of the pandemic," said Lockheed Martin CEO James Taiclet. "As a result, we delivered strong results across our key financial metrics and we expect to build on this success through the remainder of the year. Looking ahead to 2021, we remain focused on driving innovation and growing our assets and capabilities to further benefit our customers and shareholders."

Lockheed Martin experienced a net income of $1.7 billion. Last year at this time, the company posted earnings of $1.6 billion.

Lockheed Martin's plan to relocate its satellite launch operations to Shetland Space Centre in Scotland was reportedly approved by the United Kingdom. The company's Aeronautics segment grew 8% in revenue. Space segment revenue increased 6% in the quarter. The growth was partially attributed to increased sales for government satellite programs. The company expects full-year revenue for 2021 to reach $67 billion.

Lockheed Martin (LMT) shares ended the week at $374.33, down 3.3% for the week.

The Dow started the week at 28,634 and closed at 28,336 on 10/23. The S&P 500 started the week at 3,494 and closed at 3,465. The NASDAQ started the week at 11,732 and closed at 11,548.

Treasury Yields Rise on Stimulus Hopes
Yields on U.S. Treasurys started an upward trend that held for seven consecutive days. The rise in yields was attributed to lifted hopes that Congress may pass an economic stimulus package before the November 3 election.

U.S. legislators have been in talks for months regarding an additional stimulus bill, recent reports indicate a deal is expected soon. With the November 3 election rapidly approaching, economists believe a fiscal stimulus package will occur sometime after the election.

"Short term, the market will continue to watch the dynamics in Washington but should be more resigned to no deal before the election," said Gregory Faranello, AmeriVet Securities' head of U.S. rates.

The 10-year Treasury note yield increased to 0.859% during trading on Friday, a high last seen in June 2020. The 30-year bond yield rose to 1.680% on Friday. Treasury prices move inversely to yields.

On Thursday, new claims for unemployment benefits reached 787,000 for the week ending on October 17, significantly lower than the 875,000 claims expected. Continuing claims for unemployment benefits dropped by over 1 million, down to 8.37 million.

"Some people no longer claiming benefits may have dropped out of the labor force, while some might have taken non-payroll gig or freelance jobs," said Ian Shepherdson, Pantheon Macroeconomics' chief economist. "Moreover, continuing claims lag initial claims, so if initial claims start rising again, continuing claims will follow."

The 10-year Treasury note yield closed at 0.84% on 10/23, while the 30-year Treasury bond yield was 1.65%.

Mortgage Rates Decline
Freddie Mac released its latest Primary Mortgage Market Survey on Thursday, October 22. The 30-year fixed rate mortgage fell to a historical low.

This week, the 30-year fixed rate mortgage averaged 2.80%, down from last week's average of 2.81%. Last year at this time, the 30-year fixed rate mortgage averaged 3.75%.

The 15-year fixed rate mortgage averaged 2.33% this week, down from 2.35% last week. At this time last year, the 15-year fixed rate mortgage averaged 3.18%.

"Mortgage rates remain very low, providing homeowners who have not already taken advantage of this environment ample opportunity to do so," said Sam Khater, Freddie Mac's Chief Economist. "Mortgage rates today are on average more than a full percentage point lower than rates over the last five years. This means that most low- and moderate-income borrowers who purchased during the last few years stand to benefit by exploring refinancing to lower their monthly payment."

Based on published national averages, the national savings rate was 0.05% for the week of 10/19. The one-year CD finished at 0.18%.
Published October 23, 2020
Previous Articles
Delta Air Lines Posts Quarterly Results
Domino's Pizza Delivers Earnings