Friday October 22, 2021
Washington News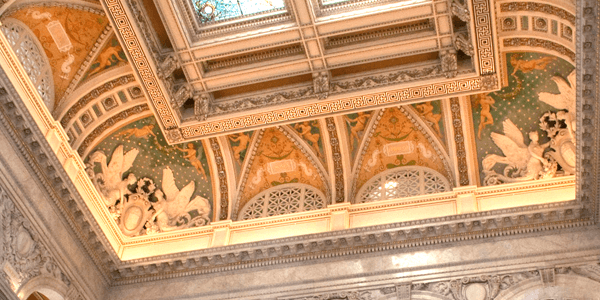 Time to Prepare for Tax Filing
On December 8, 2020, the IRS published guidance to encourage taxpayers to prepare for the upcoming filing season. Each individual should consider his or her potential credits, deductions and tax refunds.
Economic Impact Payment — If you have received an Economic Impact Payment (EIP), you should retain Notice 1444, Your Economic Impact Payment. If you did not receive an EIP, you may be eligible for a Recovery Rebate Credit. When an individual files his or her 2020 tax return, it is still possible to receive a payment of $1,200 for a single person, $2,400 for a married couple or $500 each qualified child. Anyone who did not receive the Economic Impact Payment, can complete the information on the Recovery Rebate Credit on IRS Form 1040.
Interest on Tax Refunds — If you received a federal tax refund in 2020, you may have also received additional interest. The IRS will send Form 1099-INT to anyone who received interest with a refund. This interest is taxable income and must be reported on the 2020 tax return.
Charitable Deductions — With the increased standard deduction, the number of taxpayers who itemize declined from approximately 30% to about 10%. However, in 2020, taxpayers who do not itemize may qualify for a $300 cash charitable contribution deduction. This "above-the-line" deduction will reduce your taxable income even if you do not itemize deductions. There is more information on the $300 cash charitable deduction in Publication 526, Charitable Contributions.
Tax refunds in 2021 — Some taxpayers plan to file in January of 2021 hoping to receive a prompt refund. This may be especially important because of the economic challenges resulting from the COVID-19 pandemic. The IRS cautions that some refunds may require a longer period for processing. Delays may be related to IRS efforts to update its security procedures to protect against identity theft and refund fraud. The IRS is also required to delay refunds for tax returns that claim an Earned Income Tax Credit or Additional Child Tax Credit. These refunds will be issued on or after the middle of February.
Best Refund Option — The IRS reminds taxpayers that the safest and most convenient way to receive a refund is to use electronic filing. Many taxpayers use the IRS FreeFile program. After filing, a taxpayer may track a refund with the Where's My Refund? Tool on IRS.gov.
Editor's Note:
Many individuals with substantial state and local tax deductions, mortgage interest and charitable gifts will itemize deductions. The charitable gifts must be made prior to December 31 of this year. Under the CARES Act, the normal cash contribution limit of 60% of adjusted gross income (AGI) is increased to 100% of AGI for 2020. While under the CARES Act there is a holiday on the IRA required minimum distribution (RMD), it may still be convenient for individuals to make a gift from their IRA. If you are over age 70½ and have a traditional IRA, you may choose to make a qualified charitable distribution (QCD) up to $100,000 this year. Plan to contact your IRA custodian as soon as possible to ensure the gift is made before the end of December.
Published December 11, 2020
Previous Articles
IRS Supports $300 Above–The–Line Deduction
IRS on Schedule For Tax-Filing Season
National Tax Security Awareness Week