Saturday December 4, 2021
Washington News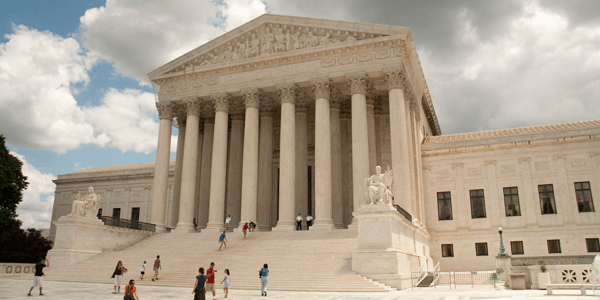 IRS on Schedule For Tax-Filing Season
IRS Commissioner Charles Rettig testified before the House Ways and Means Oversight Subcommittee on November 20, 2020. He reported that the IRS is on schedule for the upcoming tax season.

Rettig was asked about the backlog of millions of pieces of mail stored in IRS warehouses during the COVID-19 shutdown. He explained that the IRS still has about three million pieces of unopened mail, with an estimated one million unprocessed income tax returns from last year.

Rettig also discussed the efforts of the IRS to continue operations during the COVID-19 pandemic. He noted, "More than two years into my term as Commissioner, I remain extremely proud to be working for the IRS and excited about the future of our agency. My experiences as Commissioner have strengthened my belief that a fully functioning IRS is critical to the success of our nation. In Fiscal Year 2019, the IRS collected $3.56 trillion in taxes and generated almost 96% of the funding that supports the Federal Government's operations. We serve and interact with more Americans than any other public or private organization."

Committee members asked about IRS efforts to deliver Economic Impact Payments to all qualified Americans. Rettig remarked, "Approximately 160 million payments totaling about $270 billion have been delivered, most by direct deposit and some by paper check or prepaid debit card. Some payments represent funds for a single individual, and some for more than one individual, such as a married couple or people with eligible dependents." Rettig highlighted the efforts by the IRS to work with local community groups and religious organizations to reach diverse communities. He notes the IRS is also working with the Low-Income Taxpayer Clinics to provide assistance for individuals who are still seeking their Economic Impact Payments.

Committee members asked whether or not the audits of high-income taxpayers were in proportion to the audits of people with modest incomes. Subcommittee Chair Bill Pascrell Jr., (D-NJ) stated, "I am extremely concerned with the unfairness in the IRS's audit priorities." Other members noted that the audit rate for taxpayers with over $1 million dollars per year in income has been dramatically reduced, but an automated program that audits low-income taxpayers is moving forward.

Rettig explained that the audit rate for upper-income persons ranges from over 8% for those with income of $10 million or more to 2.39% for taxpayers with income of $1 million or more. However, the audit rate for taxpayers who benefit from the earned income tax credit is less than 1%. He concluded, "There is no focus on lower-income taxpayers."

Rettig highlighted IRS efforts to provide tax relief during COVID-19. Employers can receive a refundable tax credit for sick leave and family leave for employees who have COVID-19 related leave needs between April 1 and December 31, 2020. There is a 50% refundable tax credit up to $10,000 in qualifying wages for employers who have been impacted by COVID-19. Finally, employers with losses this year are permitted to carry back operating losses for five years and obtain tax refunds. All of these efforts have reduced the economic impact of COVID-19.

Finally, Rettig explained many of the specific efforts by the IRS to continue operations. The IRS has a record number of employees teleworking. The Information Technology (IT) division has supported up to 57,000 IRS employees online at the same time. Many IRS customer service representatives are teleworking. The IRS is also now hiring new employees by using a Virtual Onboarding Process.

Published November 27, 2020
Previous Articles
National Tax Security Awareness Week