Saturday December 4, 2021
Washington News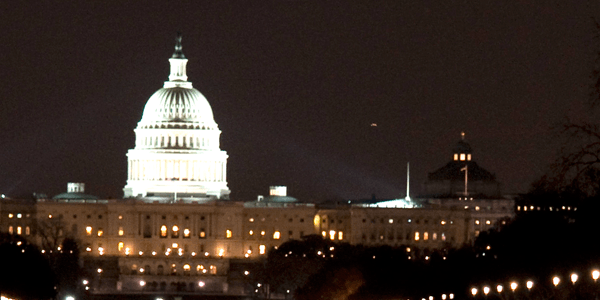 National Tax Security Awareness Week
In IR-2020-259, the Internal Revenue Service announced that November 30 to December 4, 2020 will be the Annual National Tax Security Awareness Week. Each year, the IRS highlights the best methods for protecting individuals or businesses from identity theft and other security risks.

IRS Commissioner Chuck Rettig stated, "As the holiday season and tax season approach, everyone should remember to take basic steps to protect themselves. With more taxpayers and tax preparers working remotely, identity thieves are trying to use COVID-19 to scare and scam people out of their identities or money. All of us must be on guard and use the strongest security measures we can. The goal of National Tax Security Awareness Week is to remind people about important steps they can take to protect themselves and their tax information."

As the COVID-19 pandemic continues, the IRS is receiving reports on many variations of prior scams. The National Tax Security Awareness Week is an educational program to encourage individuals, businesses and tax professionals to take steps to reduce identity theft.

The IRS has created multiple YouTube videos with information on data security. Go to IRS.gov and search for "Easy Steps to Protect Your Computer and Phone" and "Avoid Phishing Emails."

Each day of National Tax Security Awareness Week will highlight a specific area of data security.

Day One: Personal and Financial Information - Individuals should use security software on computers and phones. The software should be set to automatically update no less than once each day. You should be on alert to avoid email phishing scams related to COVID-19 or Economic Impact Payments. All accounts should be protected with strong passwords. If you have the option, use two-factor authentication. Avoid use of public Wi-Fi in shopping malls and other similar locations.

Day Two: Multi-factor Authentication - Most tax software providers permit multi-factor authentication. This option is also available from your bank or financial services firm. Multi-factor authentication requires a second verification code, often sent to your mobile phone. It is paired with your password to increase protection for your online accounts.

Day Three: Identity Protection PIN - In January of 2021, taxpayers will be permitted to join the IRS IP PIN program. This IP PIN is a six-digit code known by you and the IRS. It will be available on IRS.gov/IPPIN. The IP PIN provides added protection for your Social Security number on your tax return. You should not share your IP PIN with anyone except your tax preparer.

Day Four: Business Protection - Most of the attacks by fraudsters involve businesses with fewer than 100 employees. You should follow sound business data practices and security measures. Your tax software accounts should use two-factor authentication. With COVID-19, many employees are working remotely. All remote employees should have access through a Virtual Private Network (VPN). If you are a tax professional, you should have a written data security plan. Your employees should be knowledgeable about phishing and phone scams, fake client scams and COVID-19 scams. Tax professionals must have a data security and data theft recovery plan.

Editor's Note: As COVID-19 numbers increase with cold weather, there will be a new round of identity theft scams. Individuals and businesses should take prudent steps to increase security and avoid identity theft this winter.

Published November 20, 2020
Previous Articles