Tuesday March 26, 2019
Washington News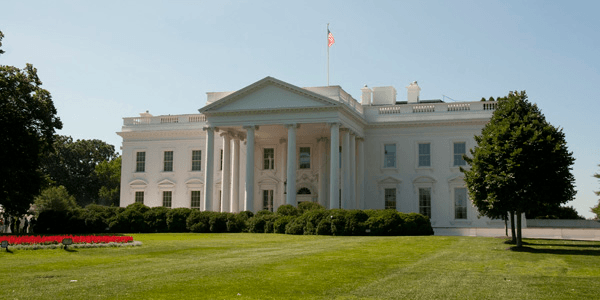 No-Cost Tax Help for Most Americans
In IR-2018-85, the IRS explained how taxpayers may qualify for free tax help. If you generally make $54,000 or less, are disabled or have limited English proficiency, you may visit one of the over 11,000 Volunteer Income Tax Assistance (VITA) sites nationwide. VITA sites are often located at community and neighborhood centers.
Another option is the Tax Counseling for the Elderly (TCE) program. It offers free tax help for all taxpayers, particularly those ages 60 and older. IRS certified VITA and TCE volunteers are trained to help with many tax questions, including questions about the Earned Income Tax Credit and the Child and Dependent Care Credit.
The Earned Income Tax Credit (EITC) is available for workers who earned less than $53,930 in 2017. Last year, almost 27 million eligible workers and families received over $65 billion in EITC. The maximum EITC amount for 2017 is $6,318 for qualifying families with three or more children. Individuals must file a tax return to receive the credit.
Taxpayers can find the nearest VITA or TCE location on www.IRS.gov, the IRS mobile app "IRS2Go" or by calling 800-906-9887. Taxpayers should bring the following documents or information with them when visiting a VITA or TCE site.
Proof of identification (photo ID) for taxpayer and spouse
Social Security cards for the taxpayer, spouse and dependents or an Individual Taxpayer Identification Number (ITIN) if the taxpayer, spouse or dependent does not have a Social Security number
Proof of foreign status, if applying for an ITIN
Birth dates for the taxpayer, spouse and dependents
Wage and earning statements (Form W-2, W-2G, 1099-R,1099-Misc) from all employers and other payers
Interest and dividend statements from banks (Forms 1099)
Health Insurance Exemption Certificate, if received
A copy of last year's federal and state tax returns, if available
Proof of bank account routing and account numbers for direct deposit, such as a blank check
To file taxes electronically on a married-filing-joint tax return, both spouses must be present to sign the required forms
Total amount paid for daycare services and the daycare provider's tax identifying number, such as their Social Security number or business Employer Identification Number
Forms 1095-A, B and C, Health Coverage Statements
Copies of income transcripts from IRS and state, if applicable
For military personnel, the Armed Forces Tax Council (AFTC) consists of tax program coordinators for the Army, Air Force, Navy, Marine Corps and Coast Guard. AFTC oversees the operation of the military tax programs worldwide.
In addition to free tax return preparation assistance, each site will file returns electronically for free. Combining e-file with direct deposit is the fastest and most accurate way to file. The IRS issues nine out of 10 refunds in 21 days or less.
$1.8 Million Charitable Easement Deduction Denied
In
Wendell Falls Development LLC et al. v. Commissioner;
No. 3494-14; T.C. Memo. 2018-45 (4 Apr 2018), the Tax Court denied a $1.8 million charitable easement deduction. The Court held the property owners received a valuable benefit in exchange for the easement and the value of the real property interest was zero.
Wendell Falls Development LLC (WFD) acquired 1,280 acres east of Raleigh, NC between 2004-2007. The partnership identified 125 acres as a potential park and planned to sell the balance of the land for residential and commercial development.
The city of Wendell, NC, approved a planned unit development (PUD) with 4,000 residential lots. On June 4, 2007, Wake County and Wendell Falls agreed to purchase the 125 acres for $3,020,000. A condition of the purchase was that WFD place a conservation easement on the 125 acres.
On June 7, 2007, WFD transferred a conservation easement to the Smokey Mountain National Land Trust for the 125 acres and then deeded the land to Wake County.
WFD obtained an appraisal for the parcel with valuation of $4,818,000. After subtracting the payment by Wake County in the amount of $3,020,000, WFD valued the conservation easement at $1,798,000. This amount was reported as a charitable deduction for 2007.
The IRS sent a notice of final partnership administrative adjustment and denied the deduction. At trial, the Service claimed the 125 acre park easement increased the value of the remaining 1,280 acres. Therefore, there was no value to the charitable conservation easement.
The Tax Court denied the charitable deduction on two grounds. First, WFD received a substantial benefit because the 4,000 lots would have access to the Wendell Falls Park. Second, because the park increased the value of the remainder of the 1,280 acres, the value of the conservation easement was zero.
Because WFD had a qualified appraisal, the Sec. 6662 (b)(1) 20% penalty for understatement of tax was not applicable due to reasonable cause. The claimed charitable deduction was incorrect, but it had been reported in good faith based on a qualified appraisal.
Association of Honest Attorneys Denied Exempt Status
In
Association of Honest Attorneys v. Commissioner;
No. 14562-15X; T.C. Memo. 2018-41 (3 Apr 2018), the Tax Court upheld an IRS revocation of exempt status. The Association of Honest Attorneys (AHA) founder and president used entity revenue for personal expenses.
Joan Farr organized AHA as a Kansas nonprofit in April of 2003. AHA received a favorable IRS determination letter on November 19, 2003. In 2013, the IRS examined the activities of AHA and Mrs. Farr. Because the AHA receipts were used to pay her personal living expenses, the AHA exemption was revoked, retroactive to January 1, 2010.
Mrs. Farr claimed the funds used to pay personal expenses were loans. Mrs. Farr and AHA were also enjoined by the Sedgwick County District Court on Feb. 10, 2011 from "advising or assisting others" in legal matters.
On Feb. 10, 2011, the Kansas Court of Appeals sustained the injunction and stated that Mrs. Farr "admitted that AHA helped prepare letters and documents, including petitions, on behalf of the donors to the corporation. Mrs. Farr also admitted that she had gone to court with donors but only to offer personal advice, guidance and emotional support."
The Court noted that a Sec. 501(c)(3) organization is "operated exclusively for one or more purposes specified in Sec. 501(c)(3) only if it engages primarily in activities that accomplish one or more of those purposes. An organization will not be regarded as operating exclusively for one or more purposes specified in Sec. 501(c)(3) if more than an insubstantial part of its activities is not in furtherance of one or more of those purposes."
AHA failed on three grounds. It did not engage primarily in activities described in its articles of incorporation, the net earnings of AHA inured to the benefit of Mrs. Farr and its operations had a private rather than public benefit. Therefore, the exemption was denied.
Applicable Federal Rate of 3.2 for April -- Rev. Rul. 2018-9; 2018-13 IRB 1 (16 Mar 2018)
The IRS has announced the Applicable Federal Rate (AFR) for April of 2018. The AFR under Section 7520 for the month of April is 3.2%. The rates for March of 3.0% or February of 2.8% also may be used. The highest AFR is beneficial for charitable deductions of remainder interests. The lowest AFR is best for lead trusts and life estate reserved agreements. With a gift annuity, if the annuitant desires greater tax-free payments the lowest AFR is preferable. During 2018, pooled income funds in existence less than three tax years must use a 1.4% deemed rate of return. Federal rates are available by
clicking here
.
Published April 6, 2018
Previous Articles
IRS Publishes 'Dirty Dozen Tax Schemes'