Tuesday March 26, 2019
Washington News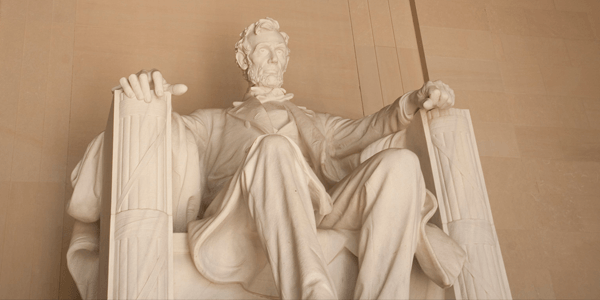 IRS Publishes 'Dirty Dozen Tax Schemes'
In IR-2018-66, the Service published a list of 12 tax scams. All taxpayers and tax advisors are encouraged to review this list. The IRS recommends everyone should "be on the lookout for these con games throughout the year."
The top IRS tax scams include the 12 following methods:
Phishing - Be alert for fake emails, especially those claiming to be from the IRS. The IRS explains that it "will never initiate contact with taxpayers via email about a bill or tax refund." Do not click on links from emails if you do not know the sender.
Phone Scams - If you receive a call from a person who claims to represent the IRS, be very cautious. Scammers may threaten you with immediate arrest, revocation of your driver's license or deportation.
Identity Theft - Be alert for efforts to steal your identity. Notify the IRS if you discover someone has used your Social Security Number to file a tax return and claim your refund.
Return Preparer Fraud - Know your tax preparer. Most are honest, but some preparers commit tax refund fraud.
Fake Charities - Give generously only to charities you know are legitimate. You can search the IRS database of qualified charities on the "Exempt Organizations Select Check" section of www.irs.gov. Watch out for false charities with names similar to well-known nonprofits.
Inflated Refunds - Be cautious if your tax preparer promises an unusually large refund. Do not sign a blank tax return. Review your return before signing it.
Excessive Claims for Business Credits - Do not claim the off-road fuel credit or a research credit unless you are properly qualified to do so.
Padding Deductions on Returns - Do not inflate your mortgage interest, charitable contributions or business deductions.
False Income to Obtain Tax Credits - Do not inflate your income in order to benefit from the Earned Income Tax Credit (EITC).
Frivolous Tax Arguments - Promoters of these arguments may make "unreasonable and outlandish claims about the legality of paying taxes despite being repeatedly thrown out in court." If you take advice from people who make these claims, you could be subject to a frivolous tax return penalty of $5,000.
Abusive Tax Shelters - These are complex schemes to avoid payment of taxes. Most Americans pay their fair share, but some are involved in tax shelters. If it sounds too good to be true, it probably is an abusive tax shelter.
Offshore Tax Avoidance - You should not hide funds in offshore banks. All Americans are required to report interest, wherever it is earned. There are major penalties if you are caught hiding assets offshore.
How Tax Preparers Can Protect Client Data
In IR-2018-68, the Service warned tax professionals to protect client data.
The "New Client" scam was reported by over 75 tax preparation firms in January and February. With this scam, a potential client emails the tax preparer and asks for advice on a tax issue. The email has an attachment that contains a copy of last year's tax return or a financial document.
When the tax professional clicks on the return or financial document, the scammer installs malware on the computer and network of the tax professional. The malware enables the thief to obtain client data.
Several thousand fraudulent tax returns have been filed with this stolen client data. There may be several indications if your computer or network has been hacked. Possible red-flags include:
Rejected Returns - Your e-filed returns are rejected because the Social Security Number was previously used.
Excess Returns - You have more Electronic Filing Identification Number (EFIN) returns than your number of clients.
Authentication Letters - Some of your clients who have not yet filed start to receive authentication letters from the IRS.
Computer Indications - Your network speeds may slow down, there could be phantom numbers or your computer can be locked out of the network.
The IRS asks all tax preparers to take action to protect client data. The "security best practices" include the following steps:
Recognition - Be careful with all emails, especially those claiming to be from the IRS, a tax software company or a cloud storage provider. Never open links from unknown senders.
Data Security - Review IRS Publication 4557, "Safeguarding Taxpayer Data," and "Small Business Information Security - The Fundamentals" by the National Institute of Standards and Technology.
Internal Control - Use updated anti-virus software on your laptops, desktops, routers, tablets and servers. Select strong passwords with 10 or more characters and numbers. Encrypt sensitive data and emails. Destroy old hard drives that previously contained client data.
Congress Passes $1.3 Trillion Tax and Spending Bill
On March 23, Congress passed a tax and appropriations bill to fund the federal government until September 30, 2018. The bill includes funds for the opioid epidemic, defense spending and infrastructure projects.
The President expressed concerns about spending priorities but, as expected, he signed the bill. Office of Management and Budget Director Mick Mulvaney stated, "All things considered, in the balance, the President supports the bill, and looks forward to signing it before the lapse in appropriations before midnight."
The tax section included a "Grain Glitch" fix and provisions to encourage more low-income housing. The "Grain Glitch" provision corrected a Tax Cuts and Jobs Act section that unfairly favored sales to farm cooperatives.
National Council of Farmer Cooperatives (NCFC) President Chuck Conner supported the new bill. He stated, "These provisions will accomplish the goal that NCFC and our member co-ops set out at the beginning of the tax reform debate last fall - preventing a tax increase on farmers and their co-ops by keeping the Domestic Production Activities Deduction."
Applicable Federal Rate of 3.2 for April -- Rev. Rul. 2018-9; 2018-13 IRB 1 (16 Mar 2018)
The IRS has announced the Applicable Federal Rate (AFR) for April of 2018. The AFR under Section 7520 for the month of April is 3.2%. The rates for March of 3.0% or February of 2.8% also may be used. The highest AFR is beneficial for charitable deductions of remainder interests. The lowest AFR is best for lead trusts and life estate reserved agreements. With a gift annuity, if the annuitant desires greater tax-free payments the lowest AFR is preferable. During 2018, pooled income funds in existence less than three tax years must use a 1.4% deemed rate of return. Federal rates are available by
clicking here
.
Published March 23, 2018
Previous Articles