Tuesday March 26, 2019
Washington News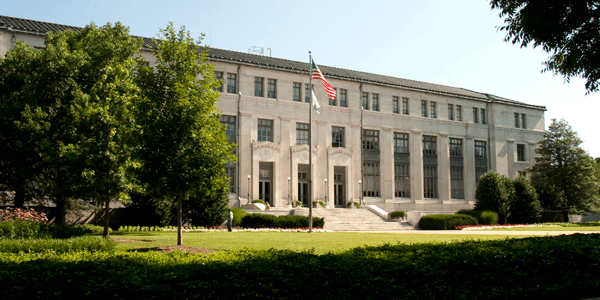 Securing Your Personal Data
In IR-2018-51, the Service offered tips for data security. Because all taxpayers and professional advisors have data stored on personal and network computers, it is important to understand basic steps to protect data. These steps also reduce the risk of identity theft by making it more difficult for a tax thief to acquire your tax and financial information.
Personal Information - You should protect your Social Security Number, credit card numbers, bank numbers and other financial information. Provide this information only as needed and be careful to limit the information provided when possible. Save your passwords in a secure location or use a password software program with encryption to record your passwords. If you use a password software program, you also should give your software account password to your personal representative or executor.
Phishing Scams - Scammers are using emails, phone calls and texts to ask for financial information. They have tricked victims into releasing their Social Security Numbers, bank account numbers, credit card information and personal passwords. Do not click on email links or attachments if you do not personally know the sender. On commercial websites, be careful when clicking on ads or offers. Even when you are on a familiar news or finance site, commercial ads may lead to sites with much lower security standards.
Strong Passwords - Do not use "admin" or "password" or your name as your password. Use a 10 to 12 character password and create different passwords for your various logins. Mix upper and lower case letters with numbers. Some passwords require the use of a special character such as an asterisk or exclamation point. The large number of different accounts and passwords required for a typical person is another reason to use an encrypted password program to record all of your user accounts and passwords.
Security Software - You should have security software on all desktop and notebook computers. Security software is usually updated each day when you connect to the internet. It should be set to automatically update. Your security software can protect you from viruses, spyware, adware and ransomware.
Backup Files - All of your important data should be regularly backed up. This includes your tax records, financial documents, estate planning documents and other key information. You may use a USB flash drive to back up files. It should be stored in a secure location. Another option is to use a secure internet service.
IRS Warnings and Watch List
Each year during the tax filing season, the IRS publishes warnings for taxpayers. These warning are useful guides to protect taxpayers from the latest scams. This week, the Service shared five specific warnings.
Big Refund Promise - IR-2018-48 cautions taxpayers to avoid preparers who promise large federal tax refunds. These preparers use "flyers, advertisements, phony storefronts or word of mouth to attract victims. They may even make presentations through community groups or churches." An honest preparer will not claim zero wages or file phony IRS Forms. Check the "IRS Directory of Federal Tax Return Preparers with Credentials and Select Qualifications" to review the background and qualifications of your tax preparer.
False Income to Claim Tax Credits - IR-2018-55 warns against increasing your income to claim a larger Earned Income Tax Credit (EITC). Some tax preparers "provide fraudulent Forms 1099-MISC that appear to be issued by a large bank, loan service and/or mortgage company with which the taxpayer may have had a prior relationship." You can protect yourself from tax preparers making these false claims by researching them on www.IRS.gov/ChooseaTaxPro.
Improper Business Credits - IR-2018-49 cautions taxpayers not to take false research credits or fuel tax credits. The research credit is available if you have a "process of experimentation using science with a goal of improving a product or process." It excludes "research after commercial production, adaptation of an existing business product or process, foreign research and research funded by the customer." The fuel tax credit is available for off-highway or farm vehicles. Most taxpayers do not qualify for either credit.
Padding Deductions - IR-2018-54 warns taxpayers not to inflate itemized deductions. These may include business expenses, disaster losses or charitable deductions. While all of these may be qualified deductions, overstating the amounts can lead to additional tax and penalties. Using a qualified preparer or tax software will help protect you and ensure the correct deduction amounts are reported.
Fake Charity - IR-2017-47 cautions donors about gifts to scammers who pretend to be a qualified charity. Some scammers will use names similar to qualified and respected charities. A qualified charity will make available its Employer Identification Number (EIN). This number may be used on the "Exempt Organization Select Check" section of www.IRS.gov.
"Grain Glitch" Solution in Sight
On March 13, House and Senate lawmakers announced a solution for the "Grain Glitch" error in drafting Sec. 199 of the Tax Cuts and Jobs Act (TCJA). In one of the final drafts of the TCJA, a provision was inserted intending to enable farmers to benefit if they sold grain to a farm cooperative.
However, the result of this benefit for farm cooperatives was that independent grain elevator operators would be quickly put out of business. Farmers could not receive the same tax benefit when selling to independent operators and, therefore, they would not sell grain to these business owners.
After extended negotiations involving both farm cooperatives and the independent operators, a compromise was announced by Sen. John Hoeven (R-ND) and Senate Finance Committee Chairman Orrin Hatch (R-UT). The compromise is designed to place the farm cooperative and the independent grain elevator operators on a level playing field. Sen. Hatch stated it would "restore balanced competition within the marketplace."
The compromise restores the Sec. 199 benefit rule for cooperatives with provisions "substantially similar" to prior law.
The National Council of Farmer Cooperatives (NCFC) and National Grain and Feed Association (NGFA) jointly approved the compromise. NCFC President Chuck Conner stated, "We would also like to recognize the tireless efforts of Sens. John Thune of South Dakota and John Hoeven of North Dakota to ensure fair treatment for farmer co-ops and their member owners. They have brought together both sides and fostered an atmosphere that has made today's proposal possible."
Editor's Note:
This compromise may be attached to the budget bill that is expected to be passed during March. As the American Institute of CPAs (AICPA) noted in a nineteen-page letter to Congress, the TCJA needs many more technical corrections to fix problem provisions. The "Grain Glitch" compromise is likely to be followed with other corrective actions. Congress will attempt to pass a TCJA technical corrections bill in 2018.
Applicable Federal Rate of 3.2 for April -- Rev. Rul. 2018-9; 2018-13 IRB 1 (16 Mar 2018)
The IRS has announced the Applicable Federal Rate (AFR) for April of 2018. The AFR under Section 7520 for the month of April is 3.2%. The rates for March of 3.0% or February of 2.8% also may be used. The highest AFR is beneficial for charitable deductions of remainder interests. The lowest AFR is best for lead trusts and life estate reserved agreements. With a gift annuity, if the annuitant desires greater tax-free payments the lowest AFR is preferable. During 2018, pooled income funds in existence less than three tax years must use a 1.4% deemed rate of return. Federal rates are available by
clicking here
.
Published March 16, 2018
Previous Articles